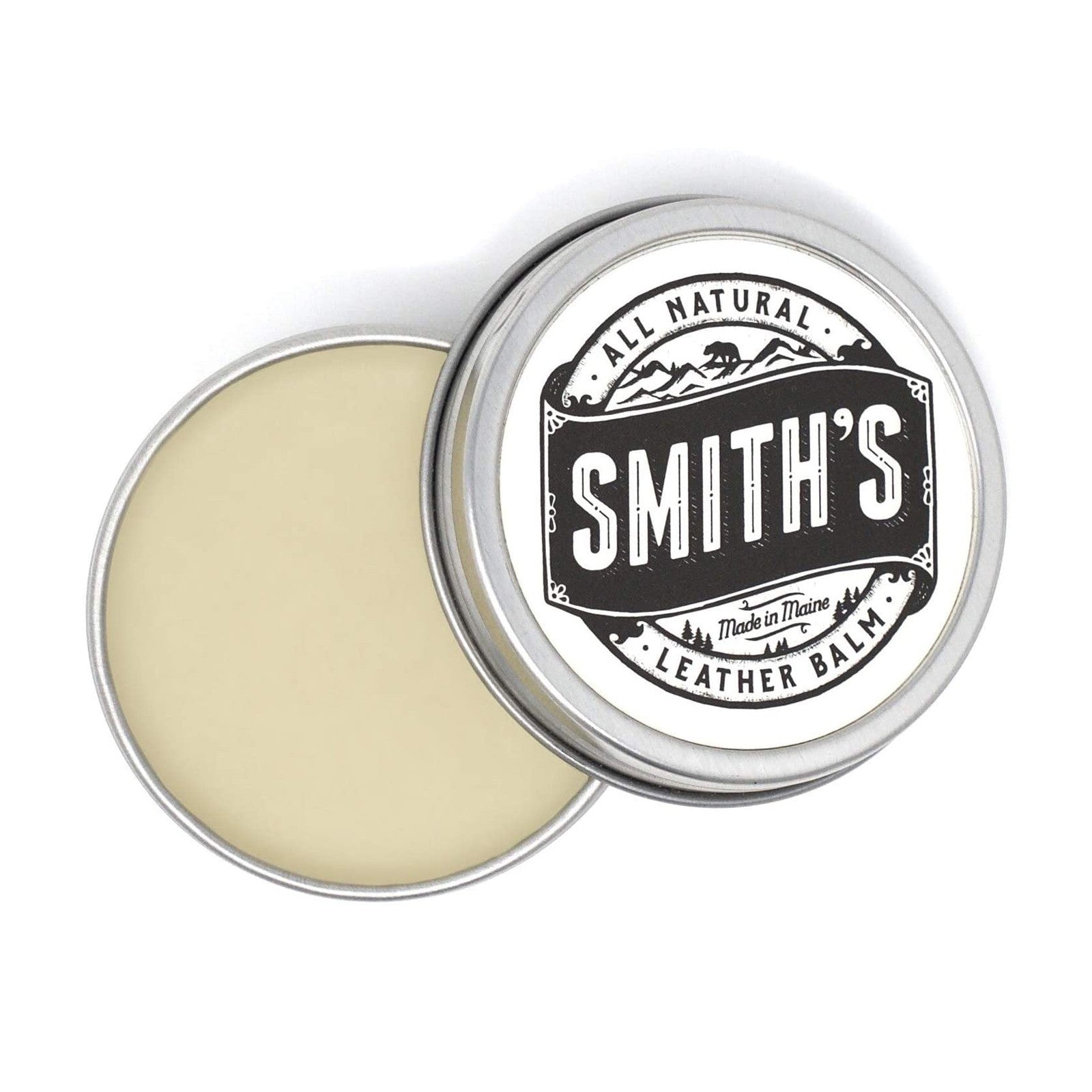 Smith's Leather Balm - 1oz tin
Default Title
Smith's Leather Balm is a non toxic leather conditioner designed to restore worn leather and protect new leather goods. 
A perfect companion for any of our leather goods, especially vegetable tanned items. 

-1 oz. Handmade in Maine
-Made with all natural ingredients
-Can be applied safely by hand or with a clean cloth
-Neutral color; works on all smooth leathers

Application:
1. Ensure that leather goods are clean and dry.
2. Test small amount on a hidden patch of leather to preview results.
3. Start with a small amount. A little goes a long way.
4.Apply by hand or cloth and massage into leather.
5. Leather will absorb the balm immediately Some leathers may darken slightly but return to their natural shade within 24 hours.
6. Repeat as necessary to protect, restore, and extend life of leather goods.
Marbled Items

All of our marbled items are completely unique and one-of-a kind. The item you will be receiving will not be the exact one pictured unless specifically noted. We offer the option of a colorful or neutral palette.

Please familiarize yourself with our marbling process, and what our colorful and neutral color palettes look like before you make a purchase! 

If there are certain colors you hate or love, please leave those in the notes at checkout and we will try our best to accommodate. Have questions, need advice, or wanna learn more? Please reach out! We love talking about marbled leather and are more than happy to make sure you know what to expect. 
Lead Time

Our products are made by hand, one by one. Most items are cut and sewn to order and leave our studio within 14 days of your purchase (unless noted as ready-to-ship). If you need a rushed order, please contact us before placing your order to confirm that we can accommodate your request.
Smith's Leather Balm - 1oz tin